Pat Switzer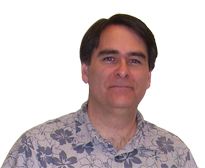 hep@harwillexpresspress.com
Customer Service Representative
"To me, communication is the key to providing accurate, full service to our clients."
As the Customer Service Manager Pat handles the lion share of the communication between Harwill Express Press and its clients. He receives files and specifications, documents paperwork, and handles the pricing and scheduling as well as the invoicing for billing.
Pat brings a wealth of experience and knowledge to Harwill spanning over thirty years. He started his career working part time in high school running offset presses which led him to various large format print houses running banner solvent machinery and other offset and digital presses. He honed his exceptional communication skills as Project Manager in the tradeshow industry.
When not at work Pat enjoys spending time at the shore with his wife and kids during the summer months. Pat is also very handy and enjoys building and repairing just about anything he can get his hands on…something his wife is very happy about!