Capabilities List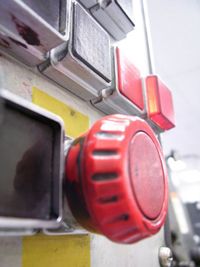 At Harwill Express Press, we understand that there are many types of printing. So we designed the new HEP Printing Plant to enable us to serve the diverse needs of our clients all under one roof. In addition, we've developed strong alliances with companies so that we can provide our customers with the printing services they need and we take the responsibility for the work. In today's world we are all very proud of all the toys we have, as I am of the equipment my firm has. However without the outstanding staff we have standing in front of these machines, we would have just be a big pile of iron. As you review this list please also see our staff page and meet the people who will be working on your projects and maintain these machines to the highest level.
---
OFFICE
On Staff:
Customer Service with over 20 years experience in print and mail field 

Accounting Person with over 30 years experience

Sales People with over 30 years experience in print sales

Owner with over 40 years of experience

6 PC's with full suite of Microsoft Office

Prographics Printing MIS Estimating to Accounting System
---
WEB BASED SYSTEMS
PDF Preflight (full version of Adobe Distiller web based for our clients)

Web to Print ordering system

Client Portals

Interactive variable data ordering

FTP system pushing up to 1GB file

Estimating request

On line proof
---
PREPRESS
On staff:
Graphic Designer with over 30 years experience

3 Freelance Graphic Artists

Writer, Marketing consultant with over 15 years experience

2 Freelance Photoshop/Illustrator Designers
2 Mac's with System 10 (Running Full suite of Adobe CC, Quark 7, Micro Soft Office).
3 PC's (Running Full suite of Adobe CC, Quark 7, Micro Soft Office).

Fiery Color control and Imposing systems.

Pitstop PDF control software

Drobo server with 3 redundant hard drives (with on site and off site backup).

Direct to Plate Konica 8100 EV Jetsetter 28" Polyester plate system.

Hi Res Hi Speed Konica Scanner 12 x 18.
---
DIGITAL PRESSES
On staff:
• Operator with over 25 years experience
---
TRADITIONAL PRESSES
On staff:
Press Operator with over 30 years experience
Hamada VS32 2 color press sheet size 4 X 5 to 13 x 17 ½

Hamada RS32 2 color press sheet size 4 X 5 to 13 x 17 ½

Heidelberg Printmaster 2 color press sheet size 4 X 5 to 13 x 17 ½

Sakurai 2 color press sheet size 12 X 18 to 20 x 28 

Mi

tsubishi 6 color press sheet size 17 X 22 to 28 x 40 (partnership machine)
---
COMPREHENSIVE BINDERY CAPABILITIES
30 inch cutter

20 x 28 MBO 8 pg folder

Rollem 18 inch score and perf machine

Rollem crash numbering machine

3 hole drill from 1/8 inch to 5/16 inch

Padding for NCR and cut sheets

GBC/Wire-O binding/Plastic Spiral

Booklet maker 5 1/2 x 8 1/2 to 9 x 12

Peddle stitcher for side stitch and saddlewire books

Round corner machine 1/8 inch to 1/2 inch

Thermo-bind covers

Shrink Wrap

Banding

Wafer Seal

Hand Bindery

Die cutting up to 28 x 40 sheets

Foil stamping up to 28 x 40 sheets

Pocket folder machine to handle flat and capacity pockets

Saddle Stitcher

Perfect Binder
---
MAILING SERVICES
Inserting machine up to 9 X 12 envelop Booklet and 6 inserts

Ink Jet machine

Wafer Sealing

Laser imprint up to 12 X 18 B&W and color

Folding

Nesting

Hand labor

Variable Data
---
WAREHOUSE AND FULFILLMENT
Pick Pack

Kit Fulfillment

Mailing 1st and 3rd class

Carton and Pallet packing system

Storage rental space
---
SHIPPING AND HANDLING
UPS and Federal Express shipping system

Air Cargo reseller

Carton and Pallet packing system

Storage rental space

Van and Truck service