Norma Smith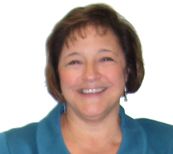 n.smith@harwillexpresspress.com
Account Executive
"It's important that I instill likeability and trust to each of my clients. At Harwill we see ourselves as problem solvers, which make us relatable to each and every client!"
Norma is a graduate of Rider University with a BS in Industrial Relations and a BS in Management. As the Account Executive, Norma has the unique task of generating business for the company. Her duties not only include generating new clients, she also oversees current clients with her own special brand of customer service.
Norma's vast management and sales experience began after college in New York City when she became the first woman District Manager for NCR in Manhattan. While at NCR she met her husband Wayne and the two moved to California to start their new life. While in California Norma worked in Sales for a Print Broker and later returned to NCR's Los Angeles branch as a Sales Representative. After a few years on the West Coast, Norma and Wayne decided to move back to the East Coast to raise a family. In 2004 Norma started working for Harwill Express Press, bringing her talent and experience to the Harwill family!
When not at work Norma enjoys spending time with her husband Wayne and their daughters Amber and Kendel. Besides spending quality time with her family, Norma is an avid bike rider, golfer and of course a competitive SHOPPER!